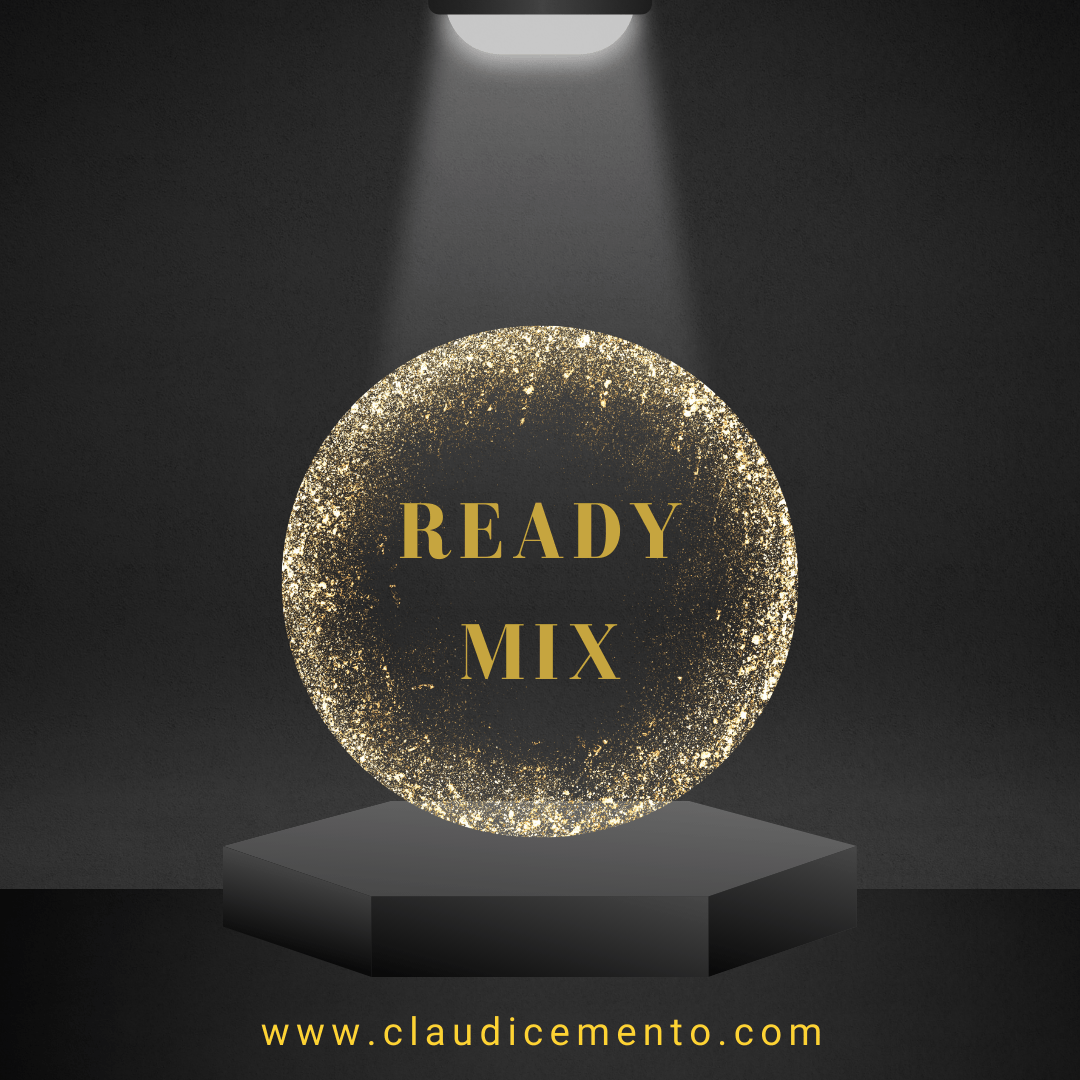 Introducing ClaudiCemento READY MIX microcement – the revolutionary solution for all individuals  seeking a superior microcement coating. ClaudiCemento offers a new ready-to-use  formula microcement with unique and advanced features, setting new standards in the industry. With its additional strength, exceptional durability, and waterproof properties even before a top seal is applied, ClaudiCemento READY MIX is a game-changer.  
In today's world, microcement has become a top choice for indoor and outdoor  flooring and wall covering due to its modern aesthetic and versatility. However, traditional microcement products have their limitations, especially when it comes to flexibility and waterproofing. This is where ClaudiCemento Ready Mix stands out as an innovative and superior choice.
What makes ClaudiCemento Ready Mix different from traditional microcement products?
For starters, it offers enhanced flexibility and unique waterproof properties. Unlike traditional mono component microcement, it does not require the use of a fiber mesh during installation. This makes the process faster and easier and user-friendly, especially when the installation to the walls is done by one person. But the real game-changing feature of ClaudiCemento Ready Mix is its waterproof properties. Unlike standard microcement that only become waterproof after sealing, Ready Mix has limited absorption and does not require a solvent-based sealer for protection. It is still recommended to use a standard water-based sealer  as a top coat to protect the Ready MIX microcement from dirt and water ingress, but in this case a water based, odour and solvent free sealer is sufficient to keep it safe from water damage, even during installation in outdoor or wet room areas. And that's not all – the enhanced formula and mix of ClaudiCemento Ready Mix also address another common issue with microcement – drying too quickly under the trowel. This can make the installation process challenging and require a high level of workmanship. But with Ready Mix, the product dries under the trowel at a slower pace, making it much more user-friendly and easy to work with. You can go over the surface more without leaving marks, troweling is more enjoyable, the sanding is easier and the end result is a finer surface.This means that even those with limited experience can achieve professional-looking results. 
Aside from its flexibility and waterproof properties, ClaudiCemento Ready Mix also offers 30% more thermal permeability compared to other flooring materials like wood or tiles. It comes in a variety of grades – thick grain  – Base, medium grain –  Deck, and thin grain –  Fine – to suit different needs and applications and desired finish. Plus, the Ready Mix system offers a wide range of modern colours to choose from, ensuring that you can achieve your desired aesthetic.
Thanks to its enhanced formula, ClaudiCemento Ready Mix can be applied to almost any substrate, making it highly versatile and compatible with other ClaudiCemento products. It works perfectly with ClaudiCemento FIX ALL, a specialized mortar designed for microcement installation on irregular substrates, tiles, and surfaces with movement issues or cracks. It can also be used with ClaudiCemento HYDRO FIX, a tanking system specifically designed for microcement installation on substrates with moisture problems, such as basements or outdoor areas.
To sum it up, ClaudiCemento Ready Mix microcement is a game-changer in the world of microcement. Its enhanced flexibility, unique waterproof properties, and user-friendly installation process make it a top choice for both professionals and DIY enthusiasts. With its wide range of colors and compatibility with other ClaudiCemento products, you can achieve stunning and durable results in any space.
Say goodbye to traditional microcement limitations and hello to the innovation of ClaudiCemento Ready Mix! Give it a try and experience the difference for yourself.