We are a leading provider of microcement in a variety of beautiful and on-trend colours. With over 20 shades to choose from, we offer a diverse range of options to enhance the look and feel of any space.
At Claudicemento, we understand the importance of staying current with the latest trends and constantly expanding our colour palette. We listen to and value the input of our customers, and strive to update our color charts to meet their needs.
Our microcement colors are carefully designed to enhance the beauty of any space. We offer a wide range of shades to suit different styles and preferences. Whether you are looking for a warm and inviting color or a bold and dramatic one, we have it all. To help you make the best choice, we offer free color samples. You can select a number of colours that catch your eye and we will send you the samples so you can see how they look in person.  
At ClaudiCemento we take pride in our commitment to quality and constantly strive to improve our products and services. Our microcement colors are made with the highest quality materials to ensure long-lasting beauty and durability. We also offer a range of finishes, from matte to satin, to give you even more options for customisation.
We are here to make your experience with us as smooth and enjoyable as possible. Don't hesitate to contact us for more information or to request your free color samples. Let us help you bring your design vision to life with our beautiful microcement colours!
 CLAUDICEMENTO READY MICROCEMENT COLOUR CHART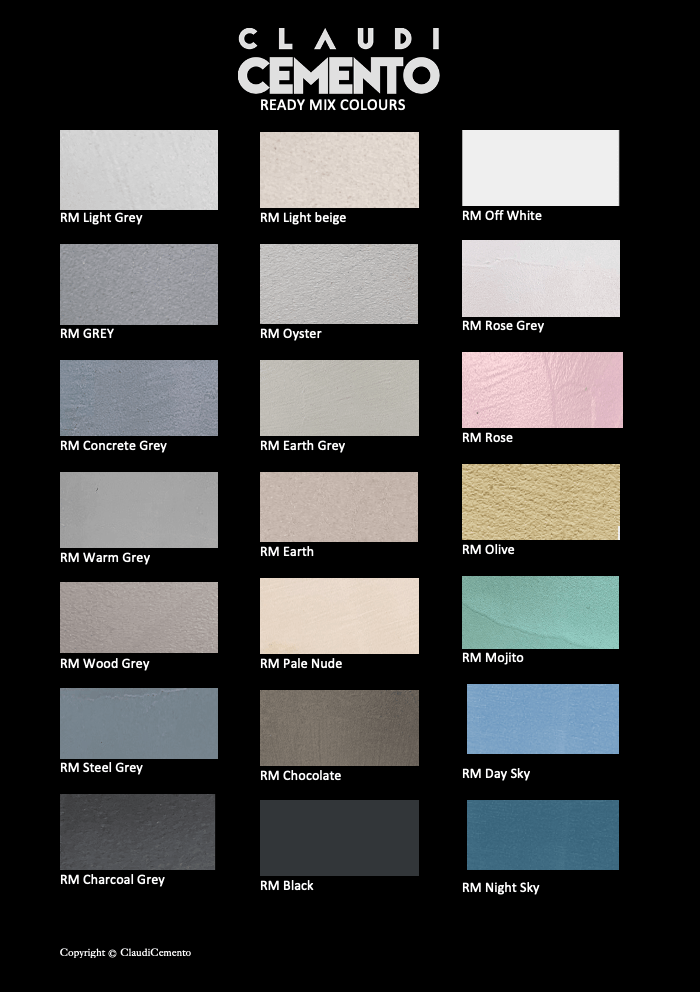 CLAUDICEMENTO TRADITIONAL MONOCOMOPONENT MICROCEMENT COLOUR CHART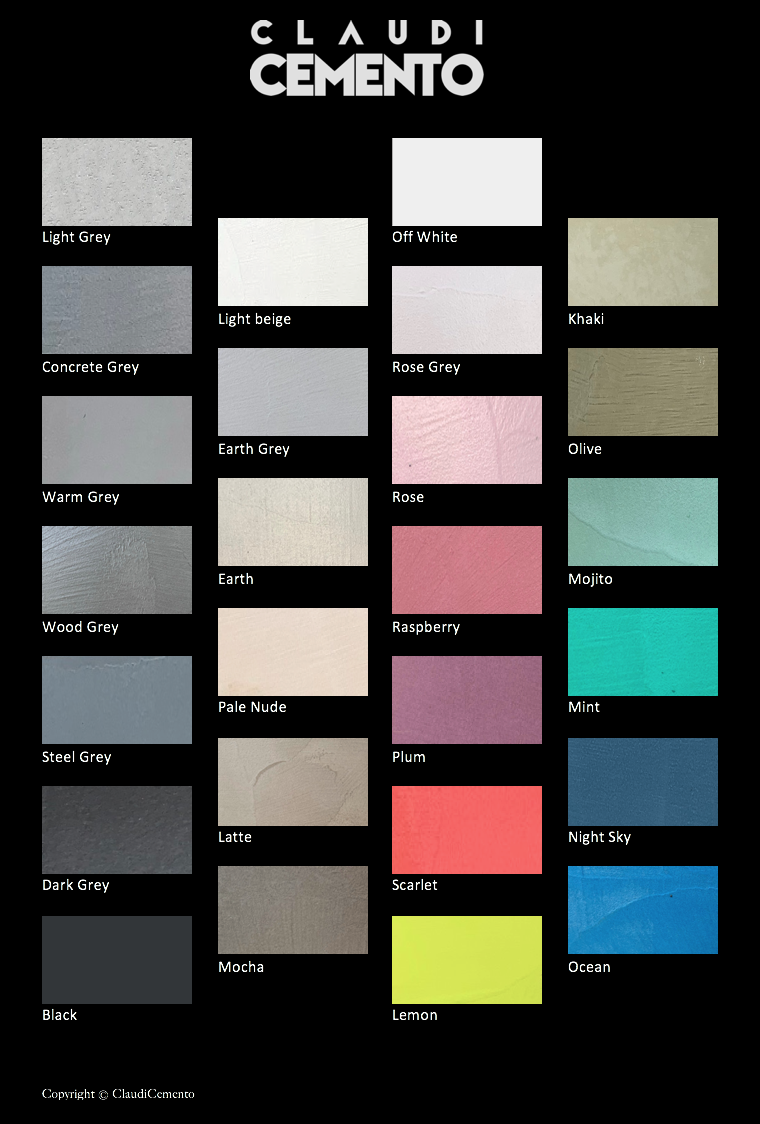 Please note the online colour charts should be used as a guide only, accuracy of the displayed colours will vary with screen resolution, device and shade range.